Becoming Your
Personal Best
Life Lessons from
Our Athletes
Becoming Your Personal Best
About BYPB
A first-of-its-kind educational program championed by some of the greatest educators in Colorado and beyond, Becoming Your Personal Best (BYPB) is a comprehensive curriculum available free for teachers, coaches, and adults who work with youth in any capacity.

BYPB provides essential tools to build and strengthen resilience in the lives of young people. Through the lens of the inspirational life experiences of Olympians and Paralympians, youth in grades 4-12 expand their knowledge of self-identity, mindset, problem solving, perseverance, relationships and confidence.
About Our Curriculum
Curriculum
The comprehensive curriculum explores why some people are able to bounce back from adversity more quickly than others and elaborates on how young people can develop a positive mindset, grow through failure, and meet personal challenges.
Meet our Athletes
Athletes
Meet the athletes who share their inspirational life lessons to help young people learn about setting goals, meeting personal challenges, growing through failure, and developing a positive mindset. These U.S. Olympians and Paralympians share practical information, skill-building tools and helpful activities.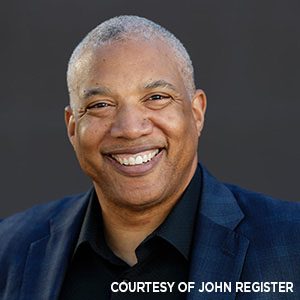 More than a Curriculum
The U.S. Olympic & Paralympic Museum's series "Becoming Your Personal Best: Life Lessons from Olympians and Paralympians" is more than an educational curriculum; it's an essential tool for our nation's youth.
Video Series
BYPB includes a nine-part on-demand video series produced to help young people, families, and communities develop positive resiliency skills to meet life's challenges.
Resiliency
Resiliency allows young people to bounce back. Resiliency allows youth to thrive. To excel. To become their Personal Best.
FAQs
Frequently Asked Questions
Pam Shockley-Zalabak
Laura Quinn
NO BARRIERS USA
Andrea Delorey
Mariah Nelson
Dave Shurna
HIGLEY PHOTOGRAPHY & DESIGN
Ryan Higley
Catherine Higley
USOPM
McQella Adams
Tiffany Stahl
Brandon DeMatto
Chloe Delisle

Carolyn Derr
Sarah Fabian
Emily Hoover
Jennicca Mabe
Kelli Sisson
Kahlyn Weldon
Project generously funded by: