Becoming Your
Personal Best
Life Lessons from
Our Athletes
Becoming Your Personal Best
About BYPB
A first-of-its-kind educational program championed by some of the greatest educators in Colorado and beyond, Becoming Your Personal Best (BYPB) is a comprehensive curriculum available free for teachers, coaches, and adults who work with youth in any capacity.

BYPB provides essential tools to build and strengthen resilience in the lives of young people. Through the lens of the inspirational life experiences of Olympians and Paralympians, youth in grades 4-12 expand their knowledge of self-identity, mindset, problem solving, perseverance, relationships and confidence.
About Our Curriculum
Curriculum
The comprehensive curriculum explores why some people are able to bounce back from adversity more quickly than others and elaborates on how young people can develop a positive mindset, grow through failure, and meet personal challenges.
Meet our Athletes
Athletes
Meet the athletes who share their inspirational life lessons to help young people learn about setting goals, meeting personal challenges, growing through failure, and developing a positive mindset. These U.S. Olympians and Paralympians share practical information, skill-building tools and helpful activities.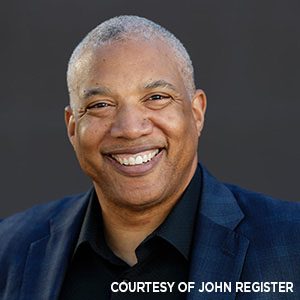 More than a Curriculum
The U.S. Olympic & Paralympic Museum's series "Becoming Your Personal Best: Life Lessons from Olympians and Paralympians" is more than an educational curriculum; it's an essential tool for our nation's youth.
Video Series
BYPB includes a nine-part on-demand video series produced to help young people, families, and communities develop positive resiliency skills to meet life's challenges.
Resiliency
Resiliency allows young people to bounce back. Resiliency allows youth to thrive. To excel. To become their Personal Best.
"The strengths are that it is extremely well put together, with multiple scaled curriculums. This allows for implementation in almost any setting which I thought was impressive. Then the accelerated lessons are again still comprehensive, but more self guided for the students which is nice to have! The modeling of the concepts by high level athletes who are also portrayed as humans is extremely well done because I feel like almost anybody can watch these videos, go through the curriculum and relate/have good self reflection."
"I love how the module are broken down: Self-Identity, Mindset, Problem Solving, Perseverance, Relationship and Confidence. These are all very important topics to cover."
"I am grateful for your wonderful course! Your tutors are the best, and I am completely satisfied with the level of professional teaching. I recommend these courses to everyone, and wish you, guys, luck with the new studies!"
"They showcase the stories of athletes leading by example and touch the heart which leads us to act - to build our own GRIT."
"I love the format and think it is a great way to build up to reflection. For example, almost every lesson starts with a prompting question, which allows students to begin to unconsciously preview our topic for that lesson, followed by the topic being modeled for them and ending with the reflection of the information that has been presented. I love this format and believe that it is a great way to keep students engaged."
"BYPB helps kids identify their strengths and uses athletes to model the skills. When kids are able to identify those things that they excel, or want to excel at, they begin to find their voice, and BYPB leads them through activities that assist with that. The option to use a shortened version of the curriculum and to choose the pieces that made sense for my classroom was very helpful."
"High production value, variety of activities, compelling stories, fun, adaptable activities (could be used by individuals/groups)."
"Project based Leaner focused It's an actual resiliency based curriculum."
"I think the strengths of BYPB are the actual athletes and their stories. They make the curriculum real...applicable. The videos are very good, too. I like the focus on vocabulary and growth mindset."
"It's very interesting and engaging. The students enjoyed learning about the athletes and applying what they learned to their own."
"Video reaction? 9.5 out of 10 from my kids on relevancy, interest and coolness factor."
"I asked my kids about the videos/lessons and they gave them a 9.5/10! That's incredible for them – they never give anything more than a 5 or 6."
FAQs
Frequently Asked Questions
Pam Shockley-Zalabak, PhD
Laura Quinn, PhD
Project generously funded by:
Becoming Your Personal Best is proud to be the recipient of the 2022 Anthem Awards, receiving Bronze in Community Engagement and Silver in Awareness.